Additional Information
Schools
Additional Information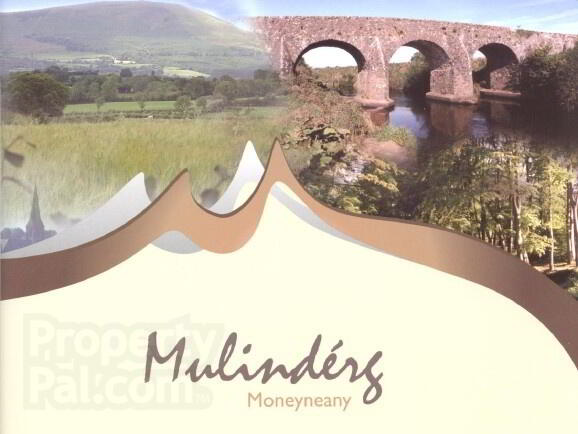 Additional Information
Located in the district of Magherafelt, the village of Moneyneany is an idyllic and picturesque setting which is surrounded by a dramatic landscape, rich in heritage, and thriving with natural beauty. The village, whose name litterally means 'bog of wonders' is famed for its tranquil atmosphere, natural rural beauty, unspoilt forest areas and stunning views of the Sperrin Mountains and Moyola valley. Mulinderg has excellent road links and is but a short drive away from the busy shopping towns of Draperstown and Magherafelt.
This impressive range consists of a selection of semi-detached and detached houses. Each property has been designed and built making full use of contemporary architectural and building techniques. This has allowed Corramore Construction to enhance the potential living space to the maximum, creating homes that perfectly match, and indeed exceed, the expectations of the modern home-buyer.
Corramore Construction have a well deserved reputation throughout Ireland for being an innovative and leading-class developer. Renowned for their quality workmanship and attention to detail, the core business at Corramore is the production of top quality, high specification new build homes. The properties they construct are produced using the latest in architectural and building methods, designed to meet the regourous demands of modern lifestyle and built to withstand the test of time!
Directions
From Draperstown take a right onto the Derrynoyd Road. Drive past Rural College until you come to the T-Junction. Take a right heading towards Moneyneany. This development is located on the right hand side.
Schools
Back to top