Supercharge your development
Our mini but mighty development microsites possess superpowers that attract more clients and drive leads.
Did you know?
Developments with microsites receive 2.3 times more views compared to developments without microsites.
Want to accelerate your
New Home Sales

today?

Unlock the full potential of your development and soar like a superhero with a new homes microsite on PropertyPal. Our microsites are custom built for your development. Armed with lots of powerful features, microsites are always ranked at the top of our search results, boosting you ahead of the competition.

Northern Ireland's most searched property website!
With a microsite, your development will gain extra powerful features that will:
---
Enhance Your Brand Presence
Continuous brand presence 24/7 with a custom designed microsite that reflects your unique branding and style, making it stand out from the crowd and visible throughout all phases of the development.
Extend Your Visibility
Development microsites are seen more than double the amount of times as a non microsite development. Your properties will stand out and attract potential buyers like never before.
Entice Your Potential Buyers
More visible and prominent show home opening times will attract the attention of buyers and entice them to not only virtually explore your development but also visit it in person.
Enrich Your Leads
Capture leads around the clock by making it easier for potential buyers to express their interest in your development, whilst also helping you gain better insights into their property preferences.
Excite Your Audience
With a new magazine-style look and feel for your development brochure, create a more engaging, interactive and immersive experience for potential buyers.
Engage Your Prospective Customers
Enhanced site map functionality makes it easier for potential buyers to locate a specific property or site, leading to higher engagement and a greater likelihood of converting those visitors into leads or buyers.
Did you know?
Developments with microsites receive 2.1 times more enquiries compared to developments without microsites.
Every superhero needs a super sidekick, check out these exciting advertising add-ons for your microsite.
1
Homepage Takeover
Back by popular demand
Experience the power of a Homepage Takeover. Maximise your exposure by displaying your message and brand in front of 135,000 daily visitors to PropertyPal.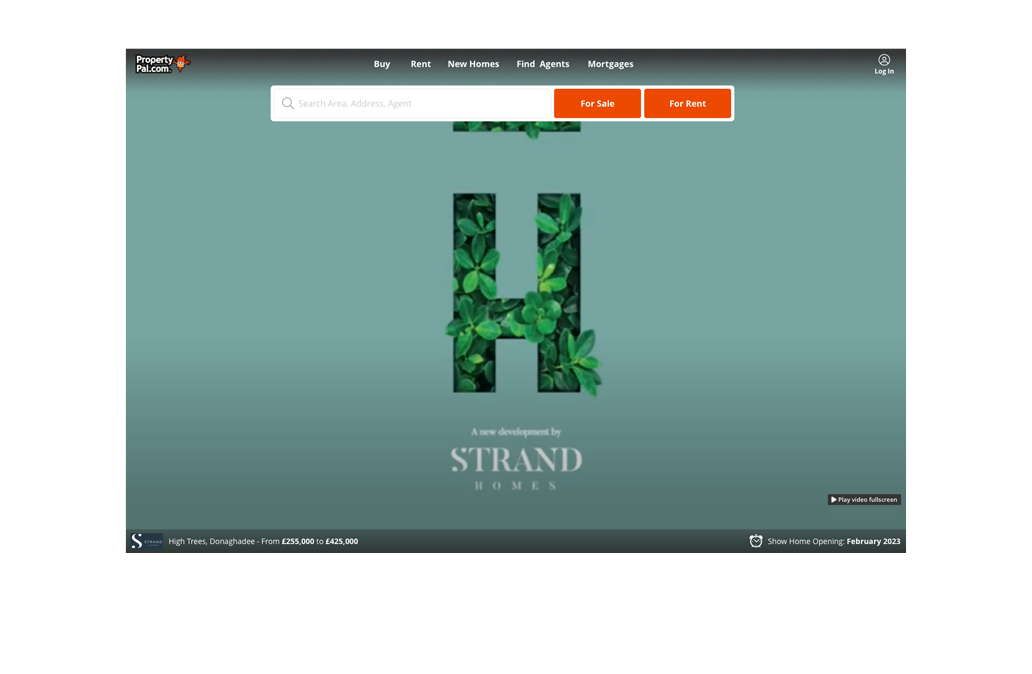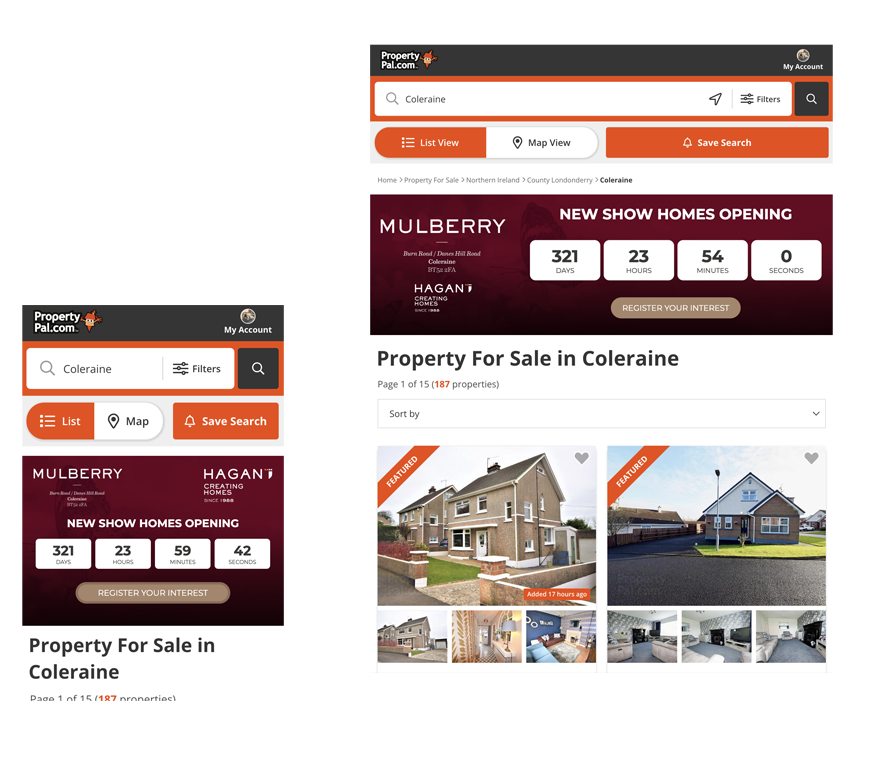 2
Sponsor a Search
Be the talk of the town
Claim exclusive advertising power for your new homes development in a prime location of your choice, showcasing your brand and key message in front of thousands of potential buyers.
We build your leads. You build the houses.