Property Types
(0 available)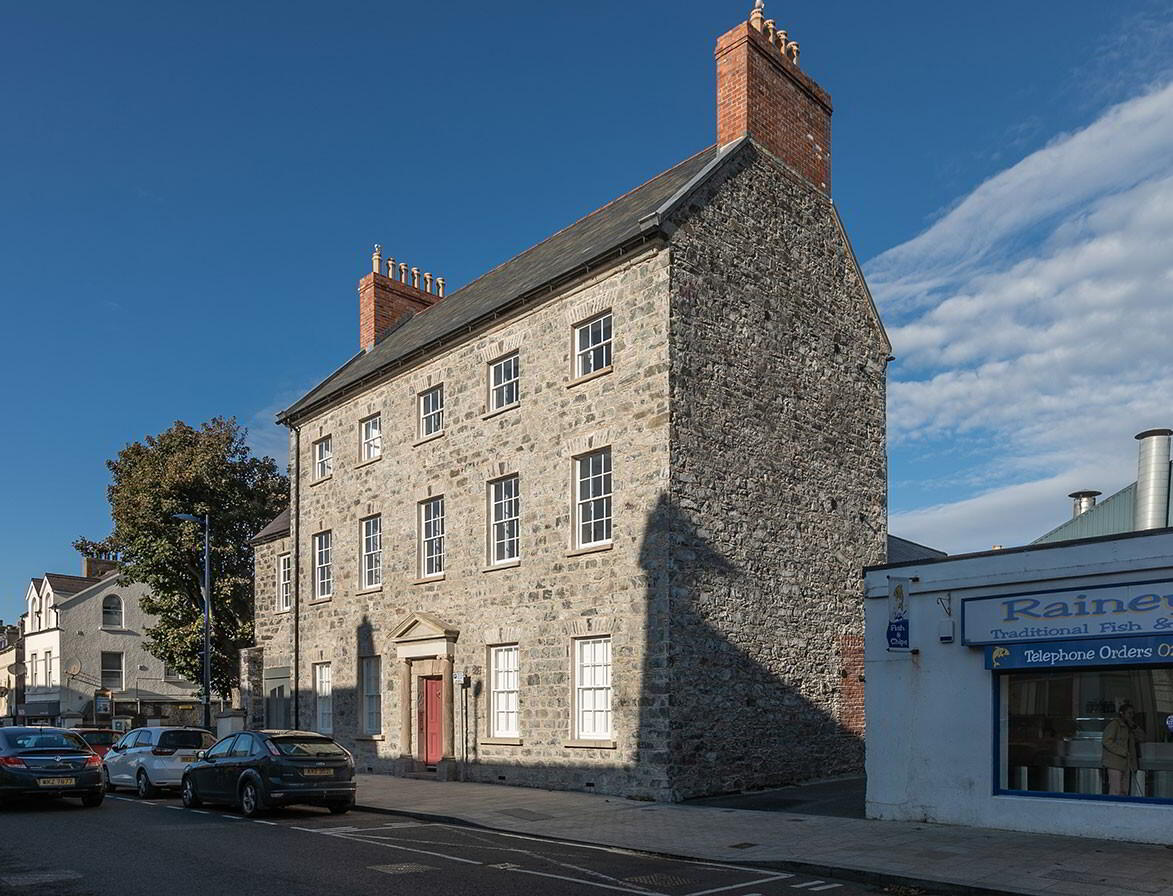 Features
Features include:
Fully fitted styled kitchens
Integrated cooker, hob, dishwasher, fridge/freezer and washer/dryer
Period style Bathrooms and Shower Rooms
Full height tiled Bathrooms
Full height ceilings with ornate plaster cornices and ceiling roses
Classic Georgian doors and handles, skirtings and architraves
Restored sliding sash and heritage windows with double glazed in new build areas
Fully carpeted/tiled floors
Axminster carpet to the main staircase in Merchant House
Electric wood burners in cottages
Gas central heating with Heatmiser Smartphone controllable thermostats and period style radiators
Fully wired for TV, Satellite and internet access
Antique brass electric face plates and light fittings
Fire protection systems to current standards throughout
Secure door and gate entry systems
Car parking for each dwelling
Landscaped courtyard, well and pathway lighting
Postal delivery system
NHBC and certified 10 year warranty
Management Company to facilitate communal maintenance
Merchant House & Mews Cottages, Pure & Authentic Georgian Heritage
Welcome to the Merchant House and Mews Cottages, an authentic Georgian restoration and new build that introduces one bedroom and two bedroom Pied-a-terre homes onto the market.
Residents will be delighted by the retainment of many original features and attention to detail, emulated throughout the Mews Cottages, that is seldom found in modern developments.
Where style and sophistication reign supreme
Historical journals record the main building from circa 1770 in arguably the most distinctive period of architecture, and an era characterised by symmetry, balance and proportion.
Merchant House and Mews Cottages retain a unique residential composition because a remarkable combination of artistry and skill has delivered homes where style and sophistication reign supreme.
A sensitive approach to Georgian heritage respects and preserves the building's strong and genteel presence, and where possible original features remain intact or have been reinstated. The painstaking restoration of a golden block sandstone facade now stands as it did in the Eighteenth Century, complete with a formal entry embellished with pediments, arches and columns.
A matching perimeter stone wall encloses the private development and is centred by a courtyard that unites the main building with the Mews Cottages.
Luxe Georgian Living
The beauty of a luxurious Georgian exterior is that you can align with a contemporary interior or contrast with a modern aesthetic inside.
Classical period features continue throughout the interior spaces with high ceilings, plaster cornices, window headers and decorative crown mouldings.
While Merchant House & Mews Cottages remains faithful to the original spirit, it delivers all the conveniences for a contemporary lifestyle and the optimum level of comfort.
A non-destructive modernisation features state-of-the-art features including secure access, gas-fired central heating and an electrical installation which incorporates internet and satellite technology.
Thrive in a modern coastal culture
Donaghadee is a boutique seaside town that emanates artisan heritage, community spirit and a relaxed coastal culture set in an area of outstanding natural beauty.
Located on the eastern shore of County Down overlooking the Irish Sea, Donaghadee is renowned for its limestone harbour and a crisp white lighthouse which has protected seafarers through the centuries.
The merchant fleets of yesteryear have been replaced by yachts, cruisers and inshore fishermen, and the traditional buildings have been thoughtfully repurposed to create a fashionable town laden with boutiques, craft stores and cafes, bars and restaurants.
Donaghadee is a place which offers a seamless indoor and outdoor lifestyle, from a cosy fireside meal to bracing coastal walks with views over the Copeland Islands and out to the Scottish coast.
The town is renowned for its culinary credentials and boasts some of Ireland's top food and drinks venues. From the award winning Copeland Gin distillery to bistros and cafes where you can enjoy the best local fare with a harbour sunset.
For those who enjoy outdoor activities, Donaghadee has a wide variety of options including an eighteen hole golf course and lawn tennis club. Naturally, the stunning shoreline provides an array of water based pursuits such as sailing, paddle boarding and kayaking and the town has a seawater swimming club which has become immensely popular over the past few years. The coastal culture that Donaghadee offers is perfect to relax and unwind or to restore and invigorate, all of which are essential elements of physical and mental wellbeing.