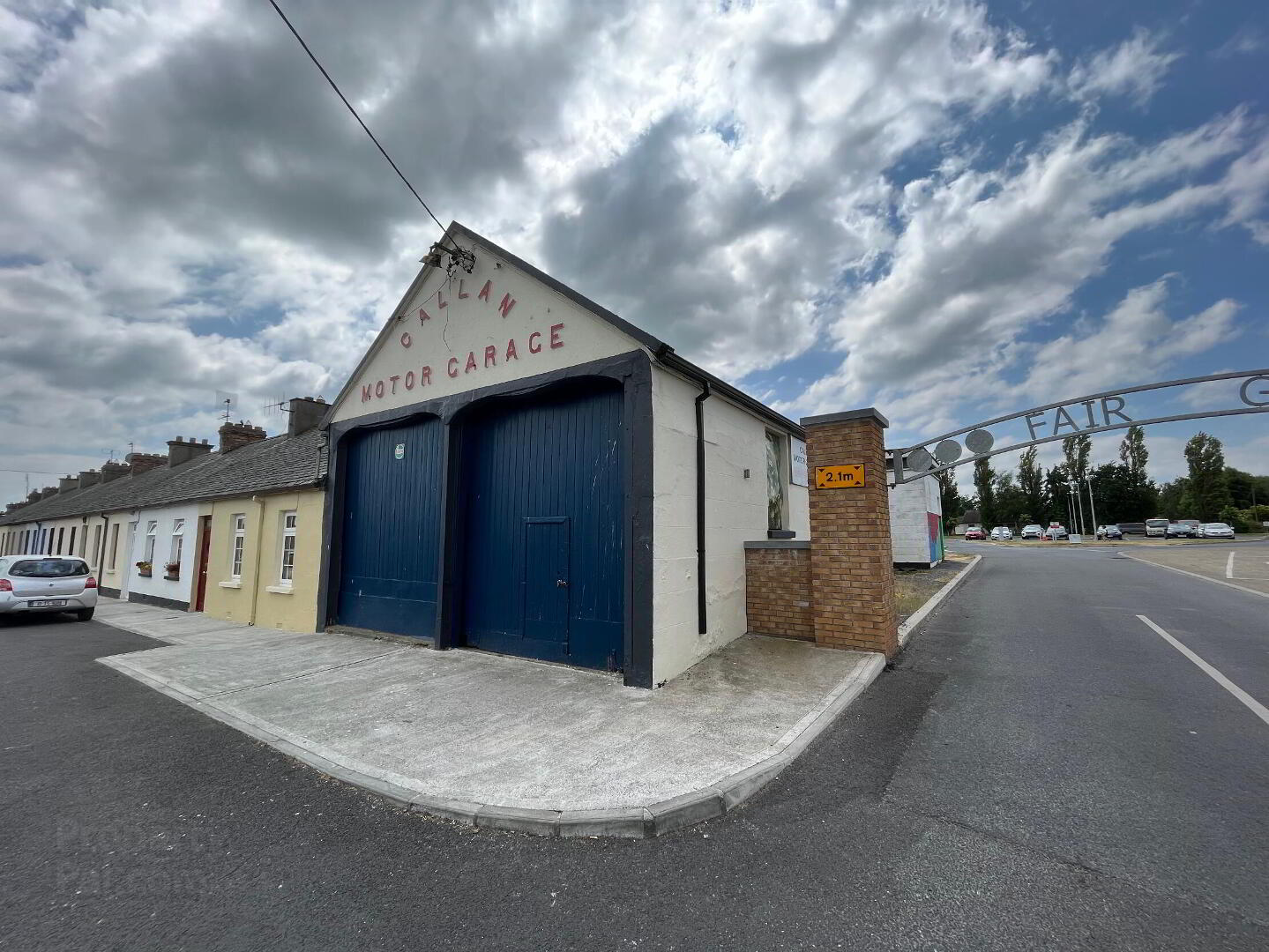 Features
Town centre location.
Attractive front facade.
Busy location.
Public car park close by.
Super business/investment/development site, located in the center of the town. The sale of "Callan Motor Garage" represents a rare opportunity to acquire a landmark property with excellent potential within the town. This beautiful building has many attractive features bun none more than the large timber doors to the front. There were both sliding doors which provided vehicular access to the garage. The property has a large store area with customer counter area and two offices.
This centrally located building, situated beside the entrance to the Fair Green, has retail or residential potential.
Accommodation
Retail Area
Located inside the front timber door. Customer counter area and access to the front office.
Office 1/ Office 2
Access from the counter area. Two similar sized offices on the left hand side of the property. Access from the second office to the stoire room.
Retail area / Store room
Large store / retail area with access to the counter area.
Directions
Callan is located just 10 miles south of Kilkenny city. Callan is a growing town with plenty of commercial and retail opportunities.