Additional Information
Schools
Additional Information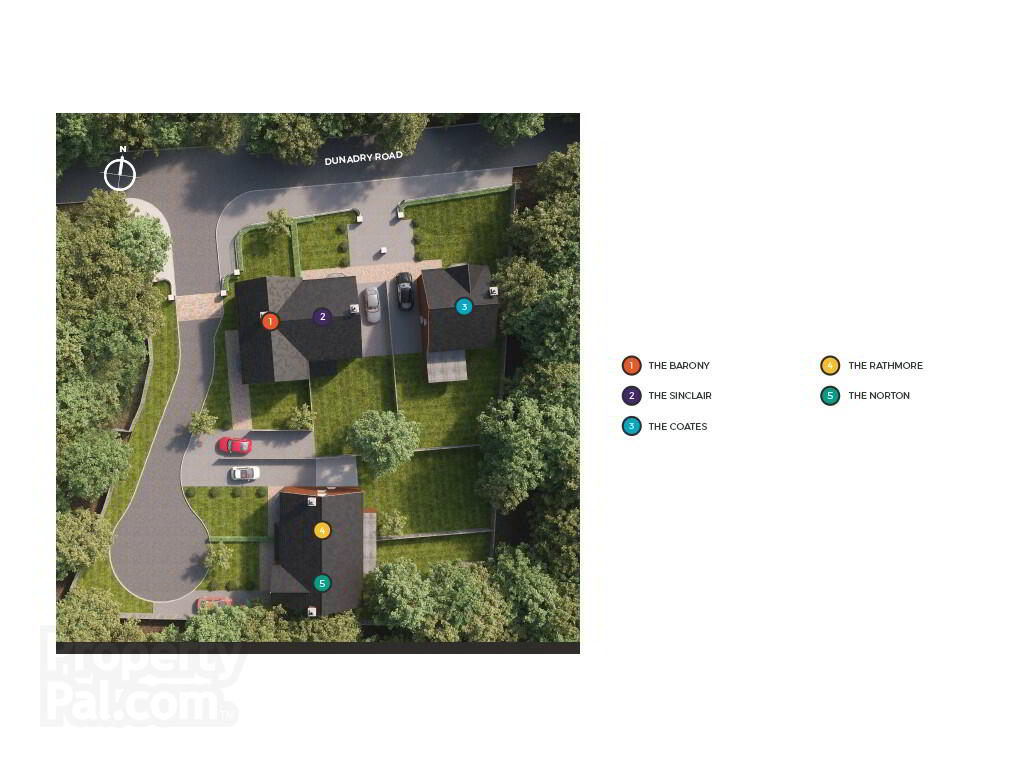 Additional Information
Dunadry is often referred to as one of County Antrim's best kept secrets. Situated in a beautiful leafy setting alongside the Sixmilewater it is a peaceful and picturesque place to live.
Nearby Templepatrick is just over a mile away and offers everything required for modern family living - an excellent primary school, coffee shops and restuarants at the 12th Milestone, golf at the Hilton, churches, a dentist and GP surgery. The Park and Ride scheme at Templepatrick makes for an easy commute with express buses every 15 minutes into Belfast City during peak times. In addition, Belfast International Airport is just 3 miles away.
The developers have invested much time and effort into creating these outstanding family homes, which are both functional and aesthetically pleasing. These fine homes have been designed with a classical elegance and styling, incorporating wonderful heritage colours and architectual detailing. Combine this with generous living spaces which meet the needs of modern lifestyles and you get homes which are beautiful, both inside and outside.
The craftmanship, thought and attention to detail that has gone into these homes will make them notable for their style and external finish, enhancing the beautiful ambience of the area, and providing a timeless, classical look that will maintain its appeal for decades.
This small exclusive development of bespoke homes presents outstanding modern family living in the heart of beautiful Dunadry.
Nearby Antrim town offers history and rich cultural heritage - the magnificent 17th century parterre gardens of Antrim Castle and Clotworthy House are visible from  the town centre. The gardens offer over 60 acres of beautiful parkland and canal walks, with the remains of one of the oldest round towers in Ireland. The Castle Gardens now feature exhibitions and large family outdoor events all year round.
Just across the river from Castle Gardens is Antrim Forum Fitness Centre and the beautiful riverside walk which brings you to the shores of Lough Neagh, offering sailing, watersports and walks along the shore through Rea's Wood.
Schools
Back to top